Augusta Southern Nationals Program Ads for Sale!!!
The Augusta Southern Nationals is again putting together a program for this year's race.
But we need your help!!!
We NEED:
Businesses to buy an ad in the Program & People to help sell the Ads!
"Download The Program Ad Contract"
Program Ads are as follows:
Full page and six (6) Race Tickets
7 3/4 X 9 5/8
$1500/Back Page Cover
$600.00/Inside Front Cover
$600.00/Inside Back Cover
$500.00 All other pages
Half Page and Four Race (4) Race Tickets
4 5/8 x 7 3/4 or 3 3/4 x 9 5/8
$300.00
Quarter Page and Two (2) Race Tickets
3 3/4 x 4 5/8
$175.00
Eighth Page
2 1/4 x 3 3/4
$100.00
Deadline July 4, 2017
So if you can help us out by either buying or selling, or both, an Ad in this years Race Program, we'd greatly appreciate it!!!
---
Attention Boat Drivers:
Please send your profile and picture to us for consideration of inclusion in this years program.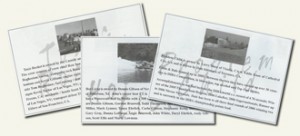 For more information on how you can help, please contact:
Janice R. (Becky) Edmonds
or call her @ 803-341-0188
Boat Sponsorship & Lane Sponsor
You can have your name on one of the boats or sponsor a lane that they race in.
"Download The Boat Sponsor Agreement"