Volunteer Info
The Augusta Southern Nationals and the Augusta Chapter of the Georgia Special Olympics would like to thank all the volunteers who have helped make this race what it is today. Without your time and efforts, it would never happen. We have somewhere in the neighborhood of 600+ volunteers and we wholeheartedly thank you.
Click Here… if you would like to become a volunteer and help us in this very worthwhile cause, then come to our volunteer meeting the Monday BEFORE the race weekend. We will meet down at the Marina near the main boat ramp. Meeting time is around 5:30pm. Thank you!!
The Next Augusta Southern Nationals Volunteer Meeting
TBA
On the Savannah River in Augusta, GA
The VOLUNTEER PARTY 2017
TBA
Boathouse on the river in Augusta, GA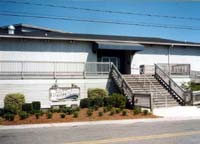 Please be sure to bring your volunteer badge.
Your badge must be worn for admittance and
will allow you to bring spouse/significant other in with you.
Again, thank you for all the hard work!